You will always be guided by a U.S. Coast Guard licensed Master Captain and a crew member to ensure the best safety and fishing success available.
---
Captain Bryan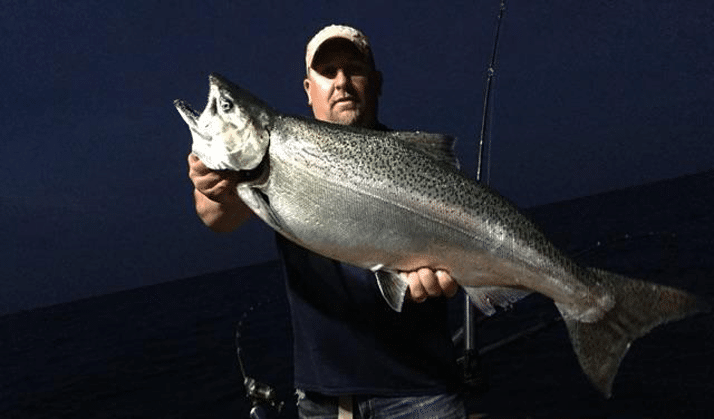 Bryan Wiesner 40, has been a licensed charter captain holding the coveted Master license. From a young age, Bryan has been active in the outdoors and competitive sport. His enthusiasm for the outdoors had him in the streams in Door County and Lake Michigan. He excelled on the Lake Michigan Fisheries. His outgoing personality and ability to communicate with people assures your trout and salmon trip will be a memorable experience. His years of experience make him one of the most respected Captain out of the port of Algoma Wisconsin and Winthrop Harbor Illinois. We promise to make it a great year on the big pond. Contact us to make your fishing dreams come true.
---
Captain Brad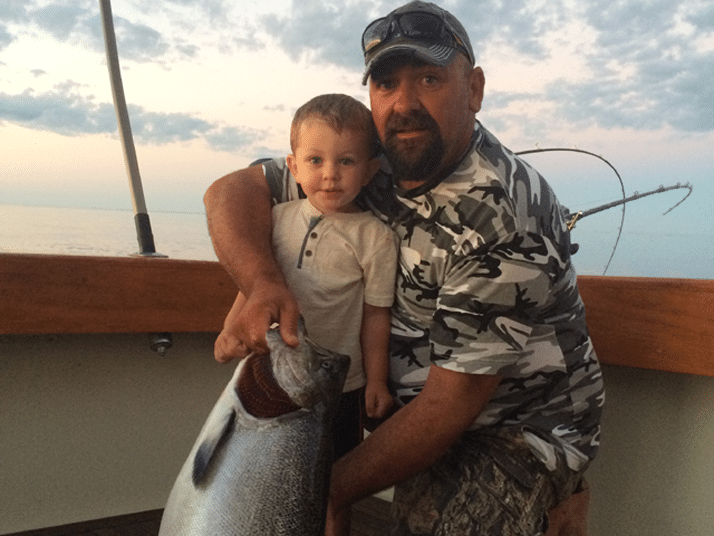 Fishing hunting and the outdoors have been a passion of Captain Brad Wiesner's since childhood. He's been fishing on Lake Michigan for the past 30 years, and for the last 15 he's been lucky enough to call it his job. Captain Brad is very eager to be joining the Kinn's fishing fleet as a captain on the Big Daddy, a very state of the art and well equipped fishing vessel for Lake Michigan offering plenty of room for guests. Captain Brad hopes to get a chance to meet you for a couple of fun filled days of angling on Lake Michigan.